CARE INSTRUCTIONS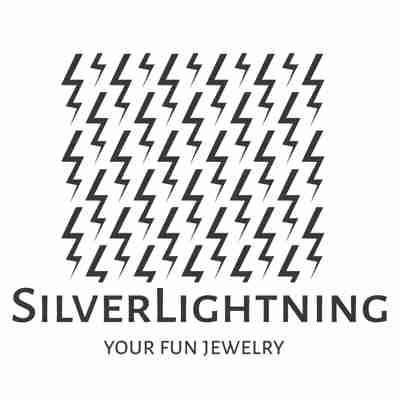 1. Brightness preservation ​ Sterling silver is an alloy of silver containing 92.5% by weight of silver and 7.5% by weight of other metals, usually copper. All SilverLightning jewelry is treated with an anti-tarnish coating (E-coat) to help protect against tarnishing. However, our jewelry can tarnish over time when exposed to the open air(oxidation). This does not mean that the jewelry is not high quality, nor does it mean that it is tarnished forever. We recommend you follow our care instructions for long- lasting jewelry. ​ ​ ​ ​ ​ ​ ​ ​ ​ ​ ​ ​ ​
Exposure to certain harsh chemicals or environments will result in compromising the integrity of your jewelry. This includes, but is not limited to the following: perspiration, perfumes, cleaning agents, chlorine, saltwater, and silver polish.
Remove jewelry before going to have a shower or participating in physical activity. the chemicals like shampoo or shower gel can trigger the tarnishing process.
Jewelry should be stored away from direct sunlight and heat. The best way to store it is in a plastic zip lock bag made of polyethylene. Other option will be the box or a tarnish-resistant pouch. Do not store your jewelry in the bathroom or any other humid places.
Pour a small amount of mild soap into lukewarm water and use a soft toothbrush to clean your jewelry. Make sure if it completely dry before storing it.
Clean your jewelry with jewelry cleanser. Follow their instructions.
OR
2. Cleaning your jewelry If your silver jewelry does oxidize, there are steps you can take to bring back its original shine